Ukraine: 7 best places to visit
Ukraine is home to a host of beautiful places with a great range of tourist activities. And while some regions are advised as off-limits due to separatist clashes, most of this vast country is open for business.
Vibrant cities, ancient castles, stunning countryside, diversity of landscapes and a welcoming attitude all help make it a special destination, regardless of its troubles. The lack of mass tourism lends Ukraine a charm and authenticity often missing elsewhere. Here are 11 places that will make you fall in love with this eastern European country. 
Lviv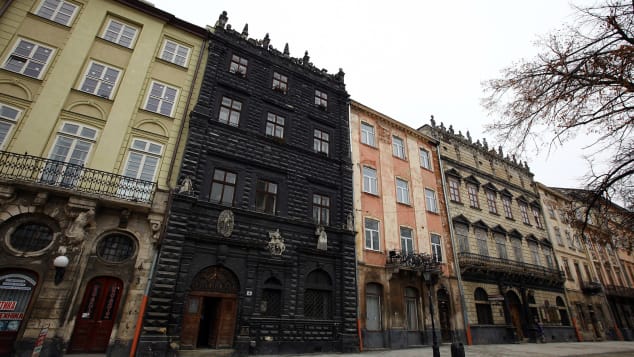 Seen as Ukraine's cultural capital, Lviv has the most western architecture of all the country's cities. It boasts a splendid UNESCO-protected Old Town renowned for beautiful narrow streets, magnificent churches, fascinating museums and charming atmosphere. It's cozy and welcoming, offering a wide range of themed restaurants, cool bars and great nightlife. No matter the season, it's popular with Ukrainians who come here for a weekend to feel the Old Town vibes. As a day trip from Lviv, visitors can follow the Golden Horseshoe route: a tourist trail around the most prominent regional castles -- Olesko Castle, Zolochiv Castle and Pidhirtsi Castle.
Chernivtsi
Nicknamed Little Vienna for the rich Austro-Hungarian architectural heritage, Chernivtsi is one of the gems of western Ukraine. There's the stunning UNESCO-protected building of Chernivtsi University, romantic walks and charming Vienna-style cafes. Lovers of Art Nouveau architecture can explore the elegant frescoes and beautiful interiors of the Chernivtsi Museum of Art. With a history of multiculturalism and constantly changing jurisdictions, the city is one of the most interesting destinations in the country.
Sofiyivsky Park in Uman
One of the most prominent examples of European gardening design dating back to the early 19th century, Sofiyivsky Park is a unique Ukrainian natural attraction. It was founded by Polish noble Stanisław Potocki as a birthday gift to his wife Sofia. The extensive park is home to waterfalls, lakes, statues, fountains, antique grottoes and artificial ruins, and is a perfect place to enjoy a relaxing walk surrounded by natural beauty.
Kyiv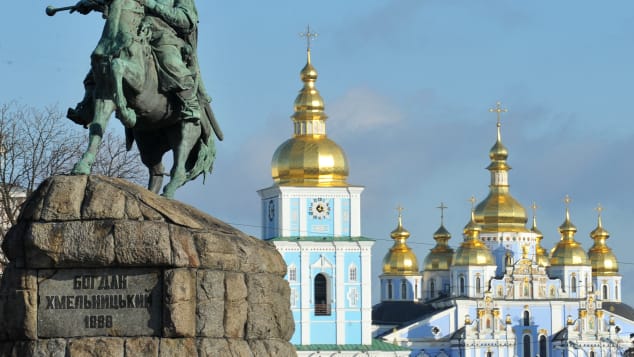 Golden domes of superb churches, a long and rich history, eclectic architecture and nonstop city life make Kyiv a go-to spot for all travelers visiting Ukraine. Kyiv is one of the most prominent cities in eastern Europe and its sights include two UNESCO World Heritage sites in Kiev Pechersk Lavra (Monastery of the Caves) and St. Sophia Cathedral. There's also the Andriyivskyy Descent -- a steep and historic street paved with cobblestones -- and the awe-inspiring and gargoyle-smothered Art Nouveau-style House with chimaeras.
Mukacheve
This charming little destination in the western Zakarpattia region has a compact old town full of Austro-Hungarian architecture overlooked by the impressive castle that stands on a nearby hill. Once one of the most important fortresses in the kingdom of Hungary, Palanok Castle is now a highlight of Ukrainian tourism. Mukacheve is also a great starting point for exploring the natural wonders of the Carpathian mountains, including Synevir Lake and picturesque Shypit waterfall.
Odessa
As one of Ukraine's largest seaports and trade hubs with a beautiful historic district, Odessa has plenty of treasures waiting to be discovered. The central part of the city is packed with sights, while architecture lovers can admire the splendid palaces and unique blend of building styles. For sea enthusiasts, Odessa offers kilometers of Black Sea beaches and lots of entertainment both during the day and night.
Kamianets-Podilskyi
For spectacular views and cozy old-town vibes, Kamianets-Podilskyi is worth further exploration. This little town in the western part of the country has one of the most breathtaking fortresses in eastern Europe. It stands majestically on an island surrounded by a canyon and encircled by the Smotrych River. Apart from the castle, Kamianets-Podilskyi is famous for the festival of hot-air balloons that is usually held in the late spring.